Scroll down for english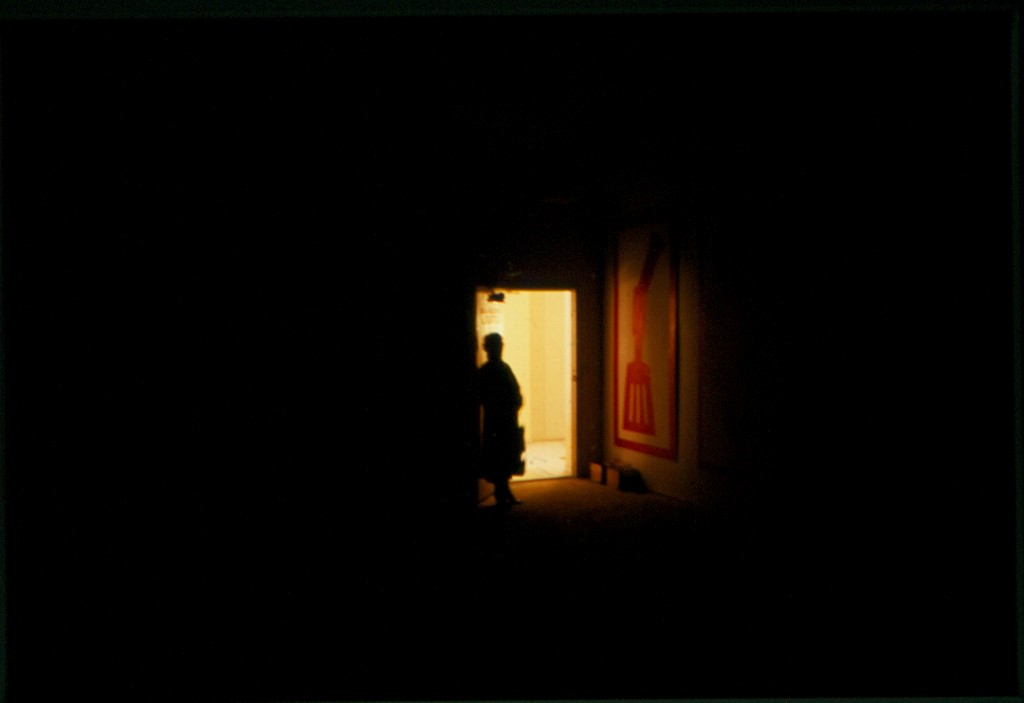 I ett helt mörkt rum med ficklampa i handen skådades porträtt av olika verktyg. Någon sa att de ibland i tanken är människo- och djurliknande. Omkring 40 röda målningar, alltid 2.22 meter höga eller breda. Ett par röda fester ägde också rum där man fann röda människor som dansade röd musik, rökte röda cigaretter, drack rött vin och åt røde pølser med ketchup.
Röda Målningar ställdes ut första gången i Stockholms röda distrikt vid Klara Norra Kyrkogata. Länge var gatan känd som "klara porra", ett område med prostituerade, porrbiografer och obskyra butiker. Nu har kvarteren här och runt Norra Bantorget tagits över av olika fackföreningar.
In a totally dark room with a torch in your hand you see 40 red tool portraits. Someone said they resemble humans or animals. All paintings, 2220 mm height or width. A couple of red parties where you find red people dancing to red music, smoking red cigarettes, drinking red wine and eating danish red sausage with ketchup.
Red Paintings was shown for the first time in Stockholms red light district in the street Klara Norra Kyrkogata, known as "klara porra". An area with prostitutes, porn cinemas and obscure stores. Now the city blocks here and around Norra Bantorget square are the location of different labour unions.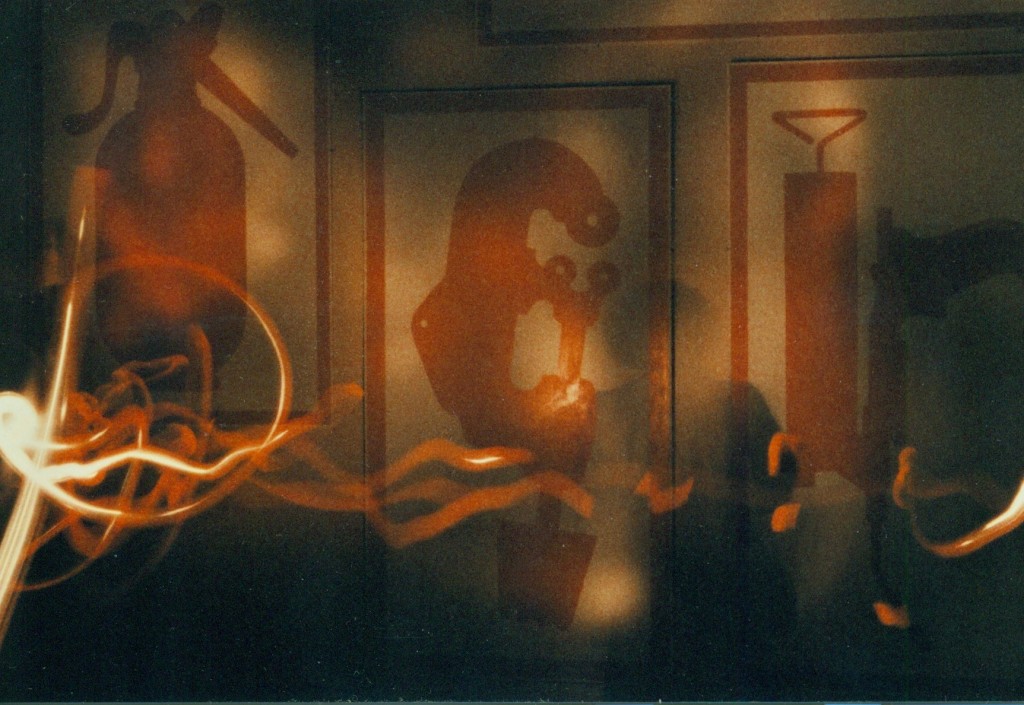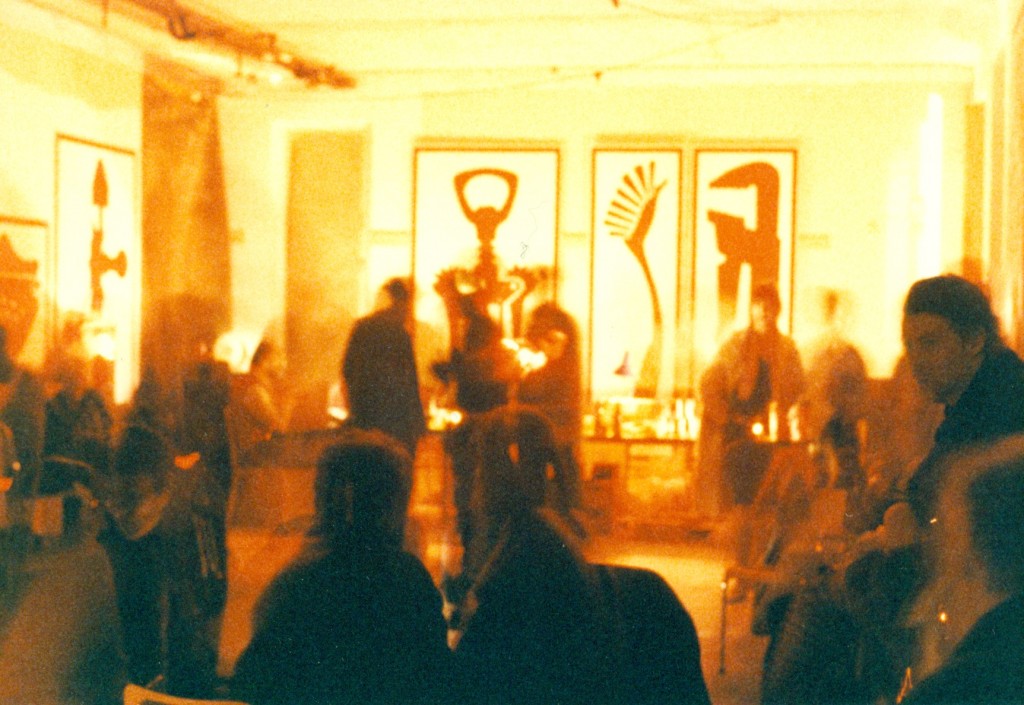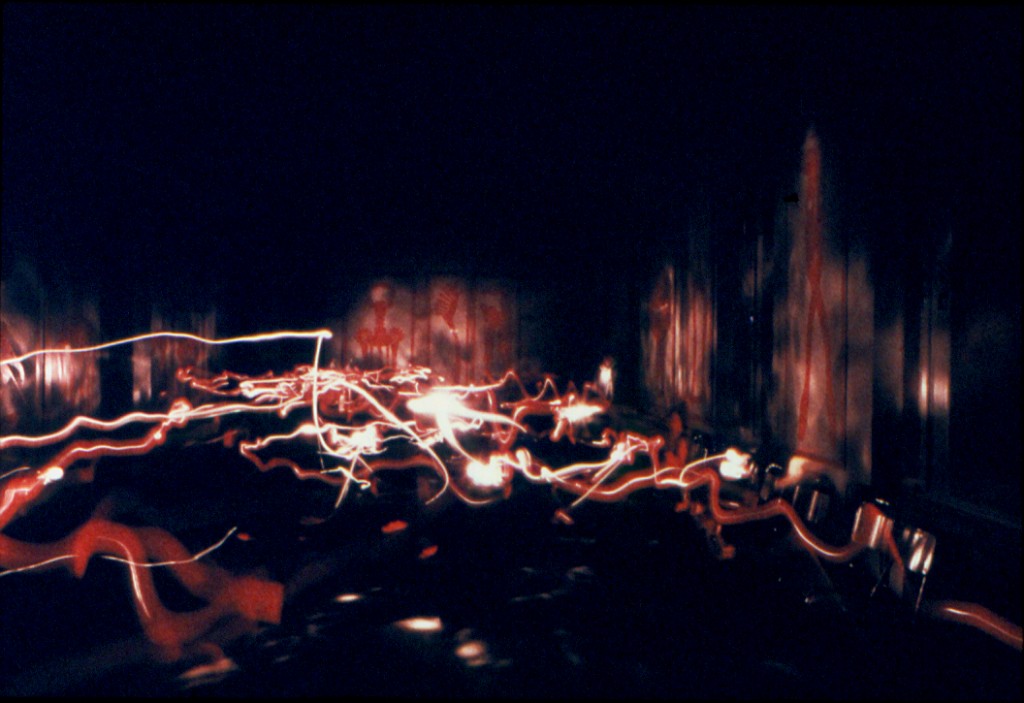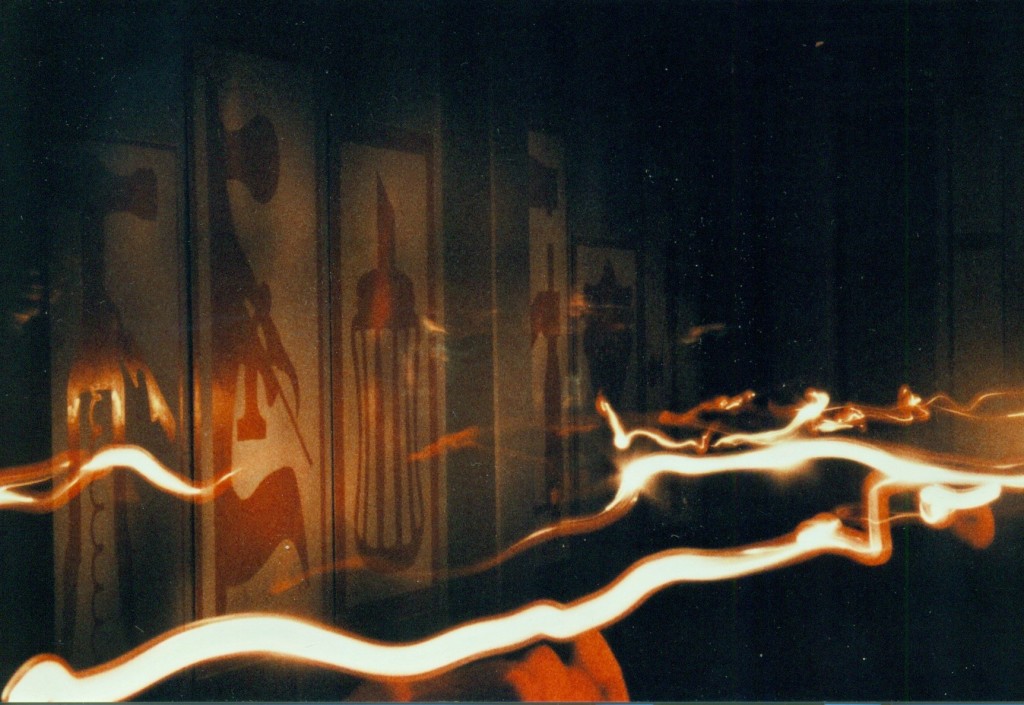 Nedan målningarna i rumsbelysning – Below, the paintings in ambient light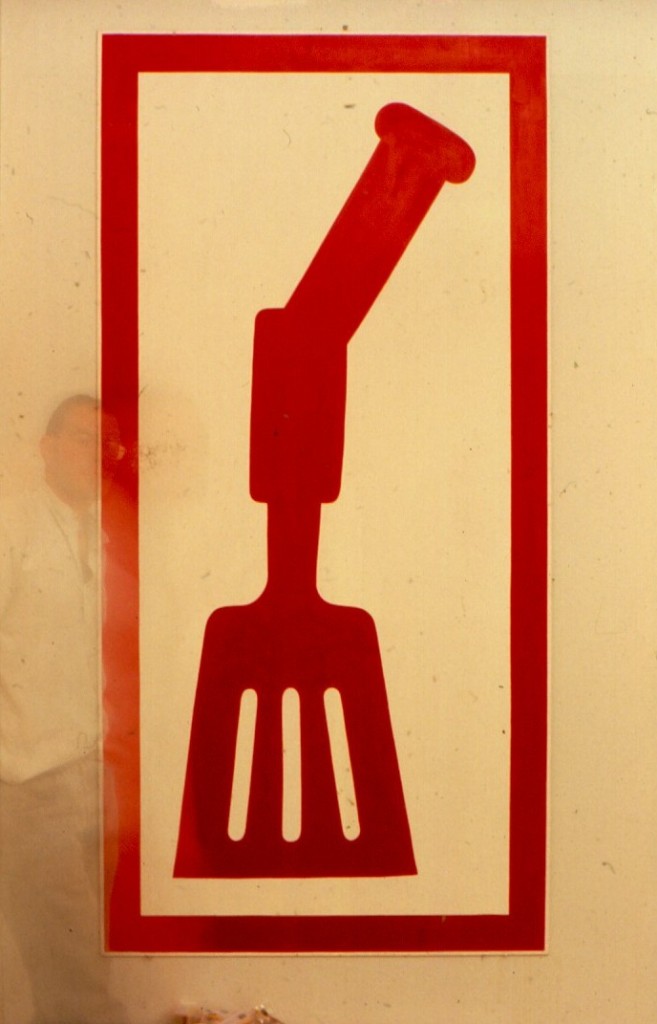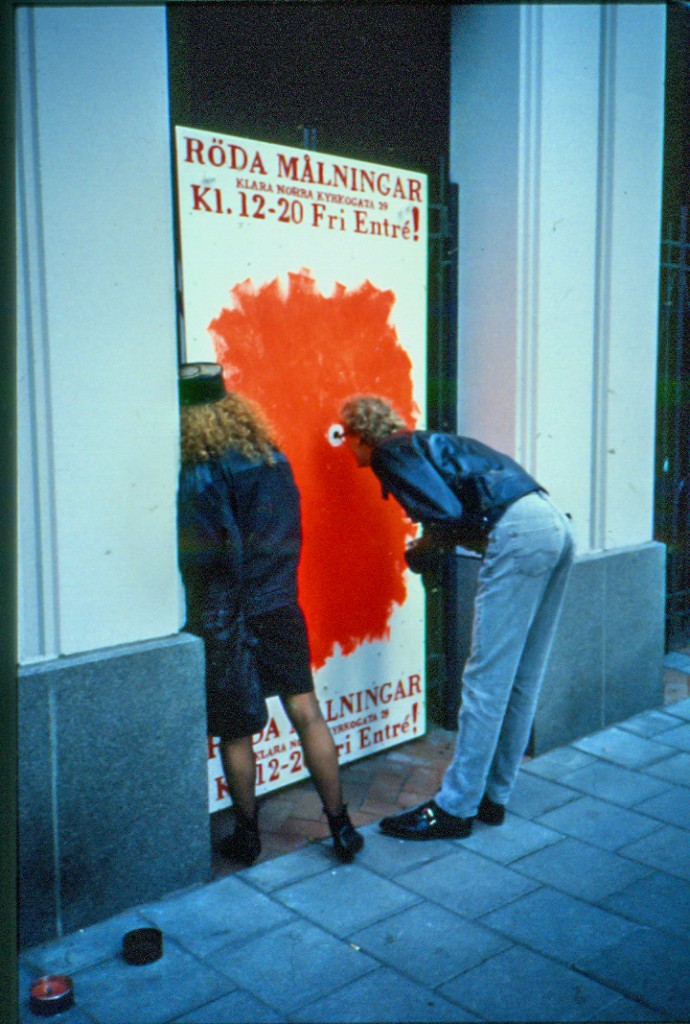 Vågar vi gå in? Skylt ute på gatan – Do we dare go in? Sign in the street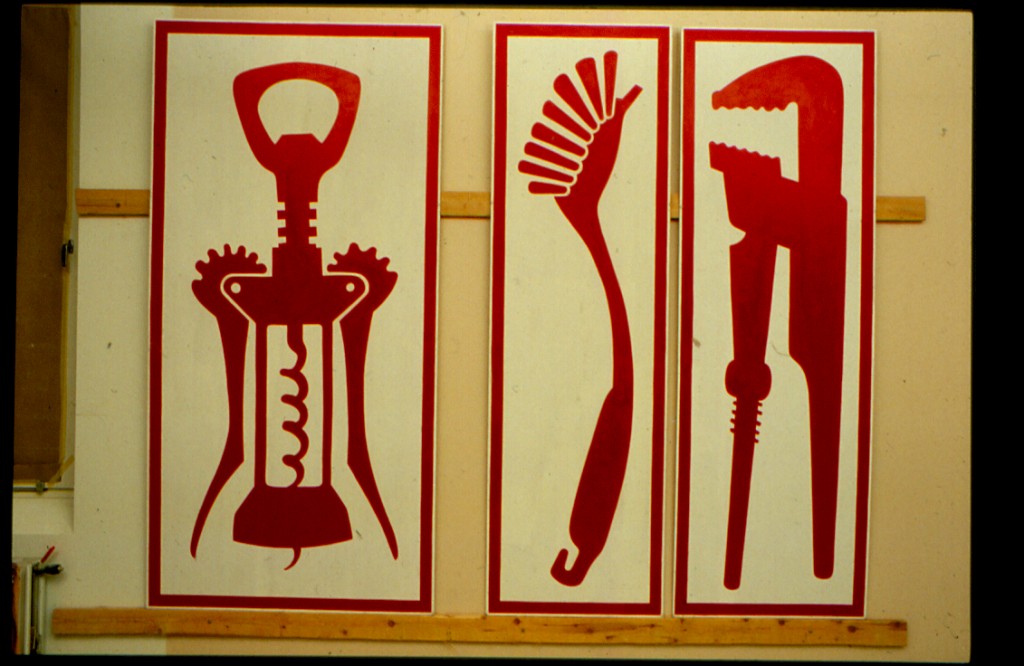 Omkring 40 röda målningar, alltid 2.22 meter höga eller breda – Around 40 paintings, all of them 2220 mm height or width.